Get The Latest
Posted by admin on January 20, 2016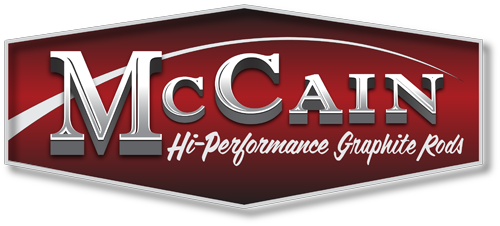 I am pleased to announce that I will be using McCain High Performance Graphite Rods for 2016. Let me give you some insight as to why I am so pumped. Morgan McCain, the founder of All Star rods, is now once again building America's premier fishing rods. Morgan is widely considered the "Rodfather" of  the fishing Industry. Now Morgan has teamed up with former Bassmaster Classic Champion Tommy Martin to offer the finest rods at a very affordable cost. The quality and beauty rival any custom rod builders rods on the market today. Tommy Martin is widely respected by his peers as one of the most cerebral anglers of all time. Tommy has quietly been designing a series of rods over the past 3 years. Lure specific rods were these Icon's of fishing goal. Just as golf has a different club for each distance, now anglers can have a rod for each style of lure and application.
Tommy took his ideas of the perfect rod for each style and weight of a lure to an unprecedented level. He designed a hybrid series of rods constructed of the finest graphite materials available combined with S-Glass. Tommy not only designed a rod with pinpoint accuracy and  unbelievable distance, he completed a perfect rod trifecta. What most manufacturers don't consider is what takes place during the strike of the bait. The elasticity of the S-Glass allows fish to take the bait deep into their throats without suspicion, giving anglers fishing a moving bait a clear advantage. Accuracy, distance, and more hook ups is arguably every anglers definition of the perfect rod.
McCain also offers a series of lure specific rods made of 100% graphite as well. When sensitivity matters, grab a McCain rod for unmatched performance. I truly feel I will have an edge on the competition until they too make the switch. Check out their website at www.mccainfishing.com. As I have said before, I only align myself with the best products in the fishing Industry. So it is with total confidence that I invite you buy McCain High Performance Rods and see for yourself.
Until next time.... good fishing... Steve
---
Posted by steve on January 5, 2016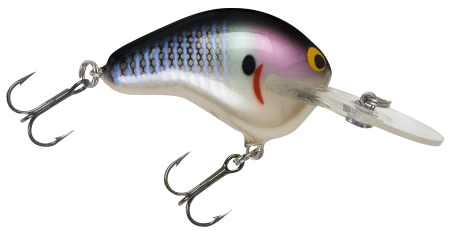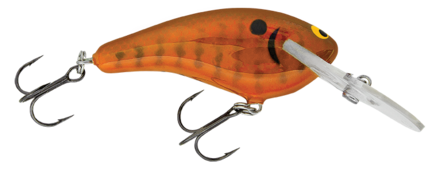 I'm so excited to announce that I have signed with Bagley Bait Co. for the 2016 season. Bagley Baits has been a huge part of shaping my career from the very start. I started fishing Bagley crankbaits back in the 80's and I can tell you that I have personally caught more big bass on Bagley Baits than all other crankbait brands  combined.
Bagley manufactures their baits out of Balsa Wood. This, along with their unique styling, is the recipe for the legendary action only found in Bagley Baits. Using the buoyancy of Balsa Wood as a tool allows you to make contact with underwater cover and stop the retrieve. The bait quickly rises avoiding most hang ups and triggers strikes!
In 2010 Jarmo Rapala bought Bagley Baits and introduced new models and unique manufacturing techniques. Before, the Balsa was carved out and hard wood inserts were installed to attach the hardware. Now all Bagley Balsa baits are created through the HCM (heat compression mold) process. This allows Bagley Baits to duplicate exact baits and install a through wire system that all hardware is attached to.
I will be writing more about this process here on my website this year as well as posting some video's on my favorite styles and techniques. So until then feel free to visit www.bagleybait.com or click on the logo on my Sponsor page and check out the wide variety of baits for 2016. They have styles for every depth and water color. As I've said before, I only align myself with the best products in the fishing industry and this is a prime example. Order some baits today and step up your crankbait game.
Until next time- good fishing-  Steve
---
Posted by steve on September 23, 2015
As this tournament season comes to a close I take great pride in a new statistic. Zero dead fish in tournament competition. With the addition of my V-T2 ventilation system I never had a dead fish penalty this season. Last year I had $800 in dead fish penalties during competition. While it is bad for our fisheries, it is also tough on your pocket book in lost earnings. A lot of anglers will tell you all you have to do is keep your recirculation system running and add ice during the day. This may help but doesn't solve the problems completely. I have always had issues with carrying ice on tournament days. First the ice melts in your compartments on really hot days, so you have to carry 3 bags. This only lowers the temperature in your live wells and doesn't ensure the fish will survive. The V-T2 naturally cools your live well by forcing fresh air into your live wells. Secondly and most important it also lets the harmful metabolic gases out at the same time. If you want a less stressful fishing day for yourself and your catch, click on the links here and order yours today. They are so simple to install. Took me under 30 minutes for the pair. Visit newproproducts.com
---
---